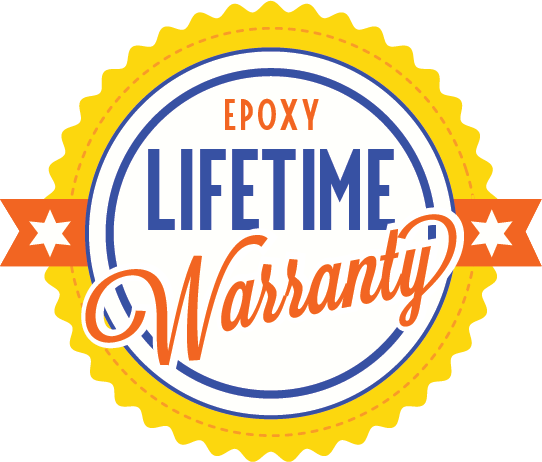 Coatings so strong they come with a Lifetime Warranty!
The most versatile and widely used of available coatings, epoxies are a great coating for many spaces including:
garages
kitchens
basements
Your epoxy floor will be very durable and easy to maintain. It's the same type of system used in large warehouses, restaurants, and other high-traffic, safety-related businesses. So you know your epoxy floor will stand up to your family's busy lifestyle. Epoxies can also be topped with an additional layer to provide protection against water, chemicals and other liquids.
The look of epoxy is also top-notch! So many color options and even texture options to get your floor looking amazing – it'll be the talk of the neighborhood.
Call 888-934-3378 for your FREE on-site estimate today or tell us about your project below!
Why Epoxy Floors
Durability – epoxy floors resist scratching and peeling
Stain resistance – epoxy floors are chemically resist to stains so they stay beautiful for decades
Easy to maintain – the epoxy coating is applied wall-to-wall and is seamless, so cleaning is a breeze
Safety – you can choose a slightly textured finish for your floor that makes your floor safer than unfinished concrete, especially when wet 
Top coats – top coats are available that will make your floor even stronger
We Offer Professional Installation
Skip the "Do It Yourself" kits at the big box stores, and get the job done right the first time. We offer a LIFETIME WARRANTY on our Epoxy Floors. We will properly prepare your floors by cleaning them, grinding away any old coatings, and repairing cracks and pits in the concrete as needed. We then prepare your old concrete floor by grinding it with a diamond sander to give it a sandpaper-like finish. This gives the epoxy the perfect base to adhere to. We only use professional quality materials. Once your old concrete is prepared, we apply your beautiful and durable new epoxy floor coating. 
Call 888-934-3378 for your FREE on-site estimate today!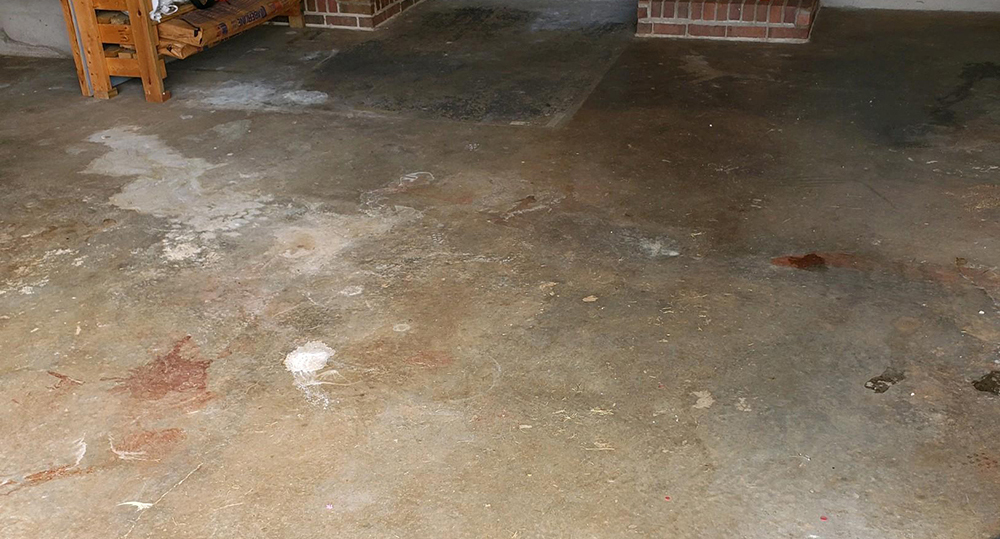 BEFORE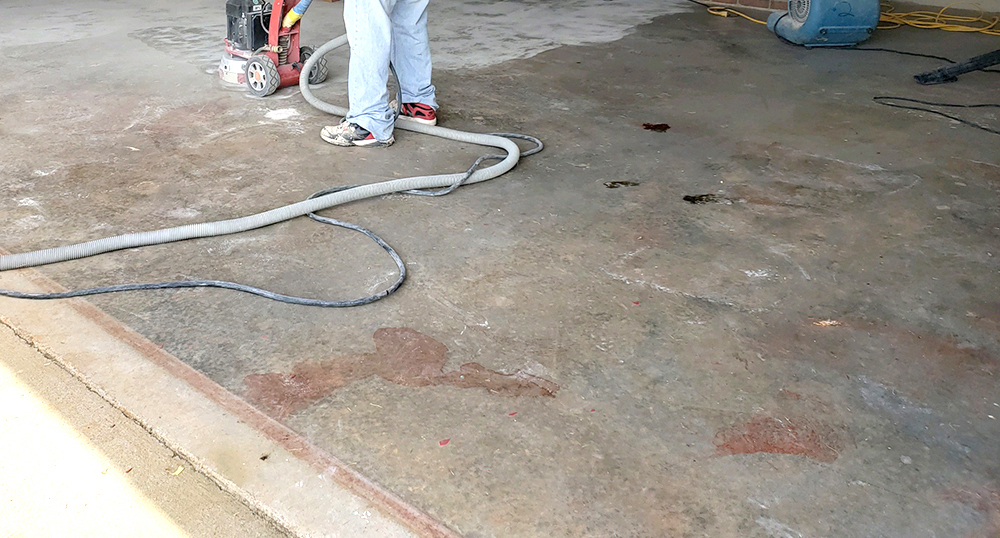 CLEANING PROCESS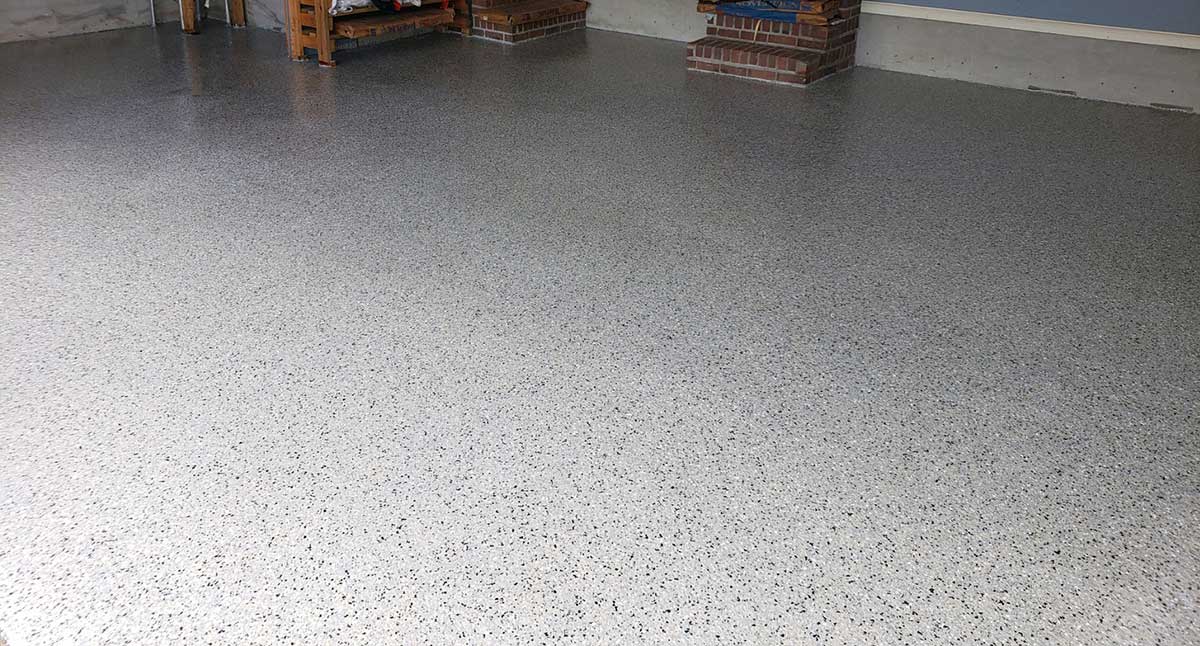 AFTER
There are no limitations – if you can visualize it, we can create it with our line of products and techniques!